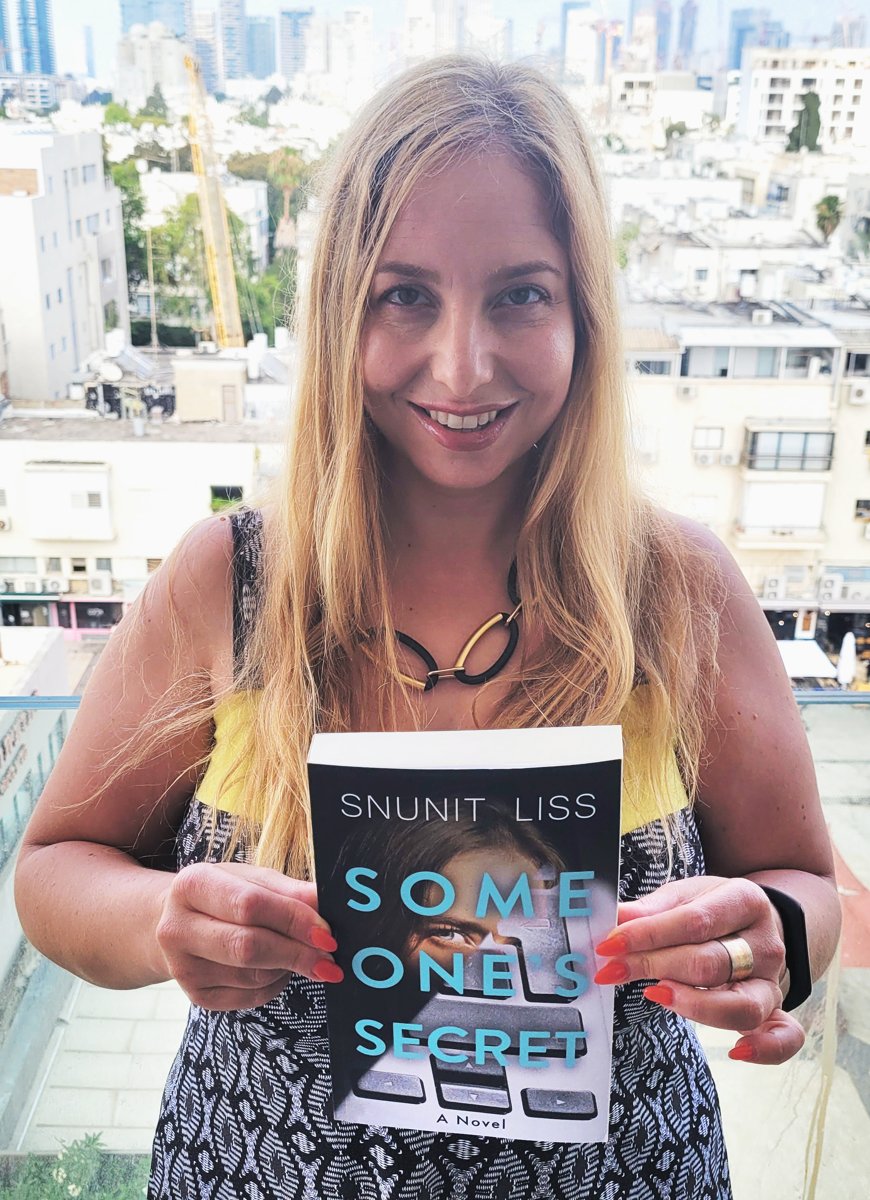 Hi, my name is Snunit Liss and I am an Israeli author. 
My first novel, "Someone's Secret", was published in Israel in 2017. My second book, "Nine Ways to Separate", a collection of nine short stories, was published in Israel in 2022.
I was born at Kibbutz Ein-Shemer in 1980 and have worked as a journalist, music critic, and as an entertainment and technology reporter. Today, I own a marketing content firm.
I suffer from a rare medical condition that left me with various physical disabilities, so I write with a special eye-swipe typing keyboard. My writing often deals with disability, technology, and relationships.
My debut novel, "Someone's Secret" was recently published in English, and I'm happy to invite you to read it. 
"Someone's Secret" tells the story of Liz Fine, who's life is reeling. Three years have passed since a car accident claimed the life of her best friend, Jazz. Then, her anxiety went out of control, and now her laptop – her most precious possession containing whatever memories of Jazz she has left, is gone. Stolen. 
But that isn't even the worst part. The worst part came several days later, when a terrifying message popped up in Liz's inbox, black text over neon white:
"Hello Eliza. You don't know me, but I recently bought your used laptop and spent the last few days engrossed in your world. I am now in possession of all your files.
I am about to offer you a deal." 
The anonymous blackmailer—whose signature reads only "Someone"—presents a simple deal: every week Liz will send him a letter revealing her innermost emotions, thoughts, and feelings; and every week, he will send back a piece of Liz's past. Refuse, and both her past – and her laptop are gone. Obsessed with retrieving the life she had already lost once, Liz obliges.
Emotions boil to the surface as the two begin their correspondence. Tragedy begets tragedy and secret begets secret as Liz has no choice but to confront her innermost fears. But discovering Someone's secret will present her with a new choice to make. One that will shape the rest of her life. And his.
I invite you to join Liz and me on our journey.